Here are 6 Things that were better at this year's Sundance over previous years:

1) Ewaitlist
The new EWiatlist was a success (except for the problems mentioned before). It made filling in gaps in our schedule a lot easier without freezing to death. Work out some kinks and it will rock next year.
2) The Video Loop that played before the films started
There were two different loops that played on screen before the films started. One had photos of the films in the festival and the other had a "Wheel Of Fortune" letters you could try to guess the films.  Making some sort of game out of these is great.
3) New Frontier Location
Having the New Frontier downtown was a big improvement. When it was out at The Yard, last year, I didn't even go.
4) New Frontier Teasers
The teasers for the New Frontier exhibits that were shown before films were excellent.
The volunteers this year seemed to be better trained and more knowledgeable. This was especially critical for the ones that were at the bus stops. They were awesome at getting us where we needed to go.
6) Excellent Porta-Potties
 The porta-potties at the Eccles and MARC were so nice. They were better than most indoor restrooms.
---
Sundance 2014 is now finished. After over a week of it, I came up with 12 suggestions to make it better:
1) Food Trucks
 We were on Main Street in downtown Park City and we were hungry. All the restaurants were either closed for private parties or had a very long wait.  I think it would be great to put several food trucks on the street to serve the rest of us not in a private party.
2) Real Time Bus Tracking
Should I wait for the bus that will take me directly to my next movie venue, or take the one that is pulling up now that makes several other stops first?  Having real time bus tracking would make that decision much easier.

3) Add a 10 minute EWaitlist lottery sign-up
Although I really loved the new EWaitlist system, it had a lot of problems. There were several times where the system crashed. It slowed to a crawl other times.  The other stressful thing was that for many films to get a number you had to be on the page within seconds or it would be full.   The main problem seems to be that so many people are trying to get their numbers right when an EWaitlist queue opens up.  A fix to this would be to institute a 10 minute lottery period that begins two hours before the film. You would sign up for a film's EWaitlist during the 10 minutes.  Then at the end of this 10 minutes, you get assigned an EWaitlist number.  If you don't like your number, cancel it and EWaitlist for something else.
4) Have an Infinite EWaitlist Queue 
Another complaint about the EWaitlist system was that many films were full in 5 seconds.  People tried to get a number, but they see "FULL". They many times assume that the system must be broken.  Why have a limit on how many EWaitlist numbers are given out?  Our experience was that, even for low numbers, more than half the EWaitlist didn't show up.  I think that people would be much happier to get an EWaitlist number of 3250 than be told it is "FULL".
5) Passing Period
When selecting films, you have to make sure you can get from the previous film to the next one.  On several occasions we couldn't pick the film we wanted because there just wasn't enough time to get to the next film. Having a "passing period" between films would ensure you can get from any film in a time slot to any other film in the next time slot. I know it might make things much more difficult to schedule, forcing earlier start times and shorter films, but it maybe it could factor in at least.
6) Add Local buses in the Sundance Transit map
The Sundance bus maps only have the added Sundance busses (Film Festival Loop, Eccles Express, HQ-MainSt, Temple, Redstone).  Several times it was much more advantageous to take a local bus to get to the next theater.
7) Seat People Earlier
It seemed like there was a mad rush to get the EWaitlist people into the theater. Also, ticket holders had very little time to get seated, get to the bathroom, get some water, etc. Can't they seat people a bit earlier to make this easier?
8) Ski Lift Discounts
When the snow is good, I love to snowboard at Park City Mountain or Canyons. Several years ago there were discounted lift tickets given out by Sundance. Since a part of the reason for Sundance was to show off Utah, this would be a good thing.  Also, if more people were skiing, fewer people would be crashing the EWaitlist.
9) Bus consistency
There were many times when after waiting for a certain bus (say the Redstone for example). Three of these busses would show up all at once. It really would be better to spread these out so we wait as little as possible.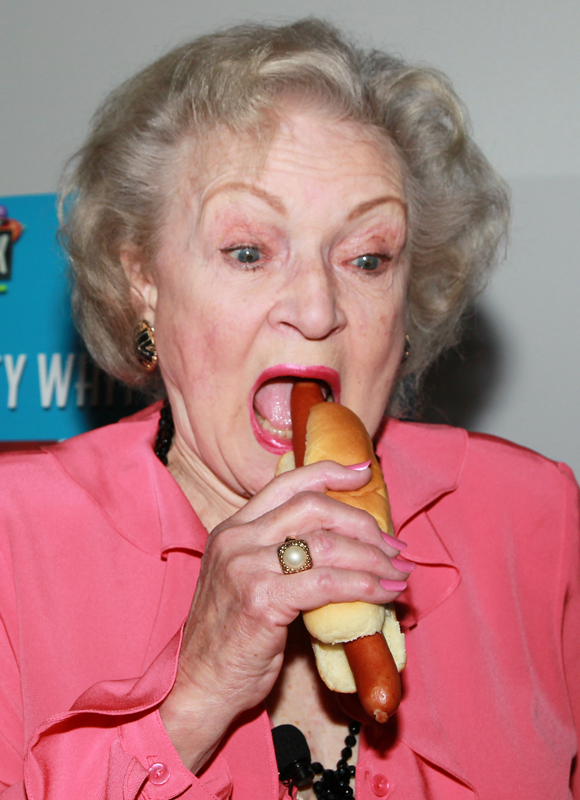 10) Tell people earlier they can't bring in food. Stop them before taking their ticket.
This was a problem at the Eccles where no food or drink (other than water) can be brought in. They should really tell you in the tent about this rule and warn you as you leave the tent to finish your food and drink.  Also, when buying food or drink, they should warn  you that you need to consume it all in the lobby.  What I also noticed was happening is that the volunteers who were trying to stop people from bringing these items into the theater were stationed inside the theater after tickets were taken. I saw several people ignore them as they quickly made their way to find seats. If you make them finish their food and drink before they can get their ticket taken there would be better compliance.
11) Stop Q&A no shows
This doesn't happen much, but on the Friday morning showing of the film "The Double", there was no one from the film to do a Q&A. This is my favorite part of the festival. The Q&A is where you can get a deeper appreciation for the filmmaker's vision.  Make these guys show up!
12) Have more than one Sponsor Trailer 
I loved the Egyptian Theater projection mapping trailer, but after seeing it 21 times, I was sick to death of it. Maybe there should be two or three of these?
13) More WiFi Capacity (separate WiFi for staff)
The WiFi at most of the venues was painfully slow. At the Eccles, the staff volunteers trying to check people off on the EWaitlist couldn't do it because the WiFi was jammed with so many people accessing it. Can they up the capacity for Sundance? Or at least give staff a password protected separate WiFi for their use.
14) Turn down the volume!
I know that Sundance has state-of-the-art audio systems that reproduce sound crystal clear, but in many theaters the audio volume was cranked too loud.  There were several times that I put my fingers in my ears to avoid hearing damage. This was especially true in The Prospector theater. As part of setting things up, they should ensure that the audio volume can't reach the ear damaging levels we experienced.
9 Things That Would Be Great To Change at Sundance (but are not very likely):
1) Cheaper Prices
2) More Venues
3) More bathrooms (especially women's)
4) Better sidewalk snow removal
5) No films earlier than 9AM
6) More busses
7) More moisture
8) Less Traffic
9) More Snow on the Slopes and Less on the Streets
---
---